La bande-annonce de lancement pour The Walking Dead A New Frontier de Telltale Games est parue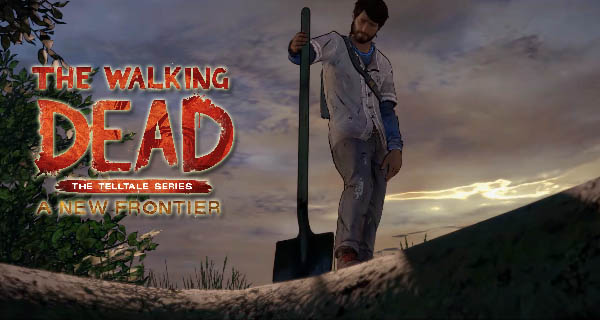 Il ne reste plus que quelques jours à patienter pour The Walking Dead A New Frontier !
La nouvelle bande-annonce de lancement de The Walking Dead est le signe que beaucoup attendaient. En fin de compte, The Walking Dead de Telltale Games aura un épisode 3. Et il s'intitule « A New Frontier« .
Telltale Games est connu pour ses remarquables jeux vidéos, qui incluent des histoires très immersives. Leur première saison de The Walking Dead a même remporté la prestigieuse récompense du « Jeu de l'Année ».
---
Dans l'épisode 3, Une Nouvelle Frontière, il semble que les zombis ne soient pas les seuls ennemis dans le jeu. La société a été déchirée par l'apocalypse zombie. Certains groupes ont émergés de la tourmente. Et alors que la vie se reconstruit lentement, la Nouvelle Frontière tente de s'imposer. Et ils n'ont aucune pitié pour ceux qui désobéissent. Ils « étaient connus pour être d'honnêtes gens, mais maintenant ils sont tout autres » comme les décrit Clementine.
On y trouve l'héroïne Clementine et un nouveau venu nommé Javier. Javier est un survivant à la recherche de sa famille. Il ne sait pas s'ils sont vivants ou morts ou sous l'emprise de la Nouvelle Frontière. Une nouvelle aventure et une histoire captivante attendent dans l'Épisode 3 de The Walking Dead A New Frontier.
Regardez à quel point la réalité du monde apocalyptique est hostile dans le trailer de The Walking Dead A New Frontier ci-dessous :
The Walking Dead A New Frontier sortira le 20 décembre 2016 sur PC, PlayStation 3, PlayStation 4, Xbox 360, Xbox One ainsi que pour iOS et appareils Android.