Nouvelle bande-annonce d'Agents of Mayhem : Faites connaissance avec Gremlin et Ariadne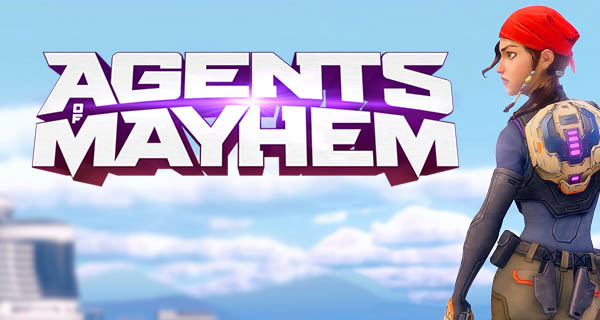 Volition a sorti une nouvelle bande-annonce d'Agents of Mayhem qui nous donne un aperçu de deux nouveaux personnages nommés Gremlin et Ariadne. Ce nouveau jeu d'action et d'aventure de Volition est en fait un dérivé de la franchise Saints Row.
---
---
Le nouveau trailer rappelle la TV des années 80. Elle est détaillée, avec de la musique funky des vidéos d'action de cette époque. On peut y voir deux nouveaux personnages. L'un d'eux est Gremlin qui est en fait une technicienne spécialiste et est considérée comme la « petite soeur » de l'Organisation M.A.Y.H.E.M. L'autre est Ariadne qui dit qu'elle veut « retrouver sa raison et se reconstruire entièrement », car elle est un peu timbrée.
Regardez la nouvelle bande-annonce d'Agents of Mayhem ci-dessous :
Agents of Mayhem se passe dans l'univers de Saints Row dans la ville de Séoul. Vous pouvez choisir parmi 12 des personnages uniques et incroyables des bons gars de l'organisation M.A.Y.H.E.M. pour combattre les méchants de L.E.G.I.O.N.
Agents of Mayhem doit sortir le 18 août 2017 sur PC, PlayStation 4 et Xbox One.
Que pensez-vous de ce nouveau jeu de style Saints Row de Volition ? Partagez vos avis avec nous dans les commentaires plus bas.