Une nouvelle bande-annonce d'Agents of Mayhem présente les Firing Squad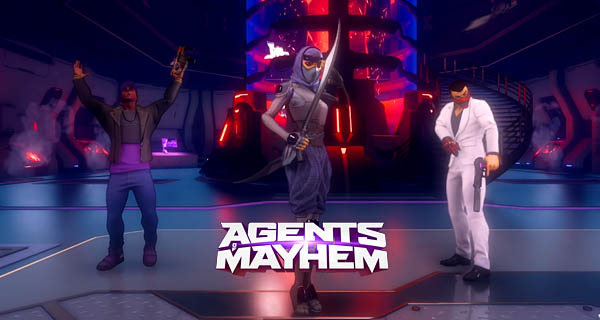 Volition a publié une nouvelle bande-annonce d'Agents of Mayhem qui présente un autre de ses groupes appelé les Firing Squad. Ils sont le groupe « moralement flexible et parfois fiable » d'Agents of Mayhem.
---
---
Les Firing Squad consistent en Scheherazade, Oni et Pierce Washington. Scheherazade est un assassin originaire du Moyen-Orient, c'est un personnage mystérieux et elle apprécie qu'il le reste. Oni aussi connu sous le nom de Masamune Senachi est le fils d'un homme d'affaires japonais qui a rejoint le crime organisé grâce à Legion. Oni n'a pas approuvé ceci, a quitté l'organisation familiale et s'est vu offrir un travail chez Mayhem. La troisième personne à compléter le trio est Pierce Washington aussi appelé Kingpin. Originaire des États-Unis, il est un agent Mayhem ainsi que le leader actif des Vice Kings.
Regardez les Firing Squad en action dans la nouvelle bande-annonce d'Agents of Mayhem ci-dessous :
Si vous l'avez remarqué dans la vidéo, celle-ci présente les échanges de compétences des groupes qui sont décrits comme, « avec le pouvoir de la technologie de téléportation les agents Mayhem de votre équipe sont capables de se téléporter instantanément dans et hors du combat. Ceci autorise la permutation à la volée des agents sur le terrain, en permettant à l'un de se soigner pendant que l'autre prend sa place, ou en choisissant le meilleur agent pour une tâche ou un combat particulier dans votre équipe de trois pour remplacer celui qui est actuellement actif. »
Agents of Mayhem sort le 15 août (US) et le 18 (EU) sur PC, PlayStation 4 et Xbox One.