Controverse sur le ban pour Stream Sniping dans PlayerUnknown's Battlegrounds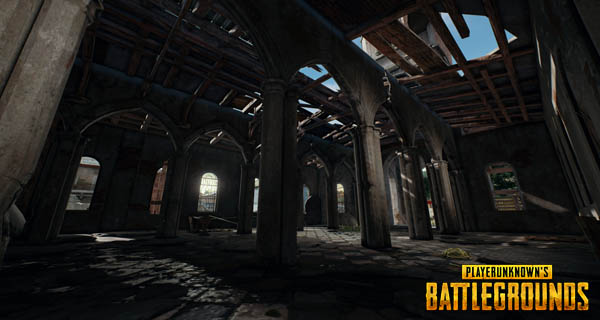 Ban pour Stream Sniping dans PlayerUnknown's Battlegrounds
Une exclusion de PlayerUnknown's Battlegrounds pour « Stream Sniping » a engendré une controverse dans la communauté du jeu. Pour ceux qui ne savent pas ce qu'est le « Stream Sniping », c'est lorsque vous regardez en direct un flux Twitch d'autres joueurs tout en jouant le même jeu pour obtenir un avantage sur les autres.
---
---
Évidemment, le Stream Sniping est une tricherie quand on joue à des jeux multijoueurs qui ont une large audience de diffusion. Selon les règles de conduite officielles de PlayerUnknown's Battlegrounds, ceci est une infraction qui vous fera bannir.
Le problème est survenu lorsqu'un joueur populaire de Battlegrounds a été exclu pour une semaine pour du prétendu Stream Sniping. L'accusé Summit1G a fait du Stream Sniping sur lotoe, ce à quoi lotoe a rétorqué qu'il s'agissait d'une fausse accusation.
Le manager en chef de la communauté de Battlegrounds appelé poppieQueen a déclaré que « si un ban a été émis par erreur, nous admettrons notre faute et lèverons le ban, » en ajoutant plus loin que, « toutefois, cela peut nous prendre un certain temps s'il n'existe aucune preuve pour justifier le point de vue de l'utilisateur banni. Nous devons nous en assurer en étudiant les données du jeu.« 
PlayerUnknown lui-même, Brendan Greene, a dit que l'exclusion était réellement justifiée. « J'ai vu les données que la communauté a examinées avant d'émettre le ban, et celui-ci était vraiment justifié.« 
Et pour répondre au cas de lotoe, Green a posté, « Le suivi des données montre que le joueur en question a tenté de rejoindre le même groupe comme cible à plusieurs reprises. Bien que nous comprenions que nous ne pouvons pas prouver que ce joueur regardait la retransmission de la cible, nous ne voyons aucune autre raison pour laquelle il aurait systématiquement tenté d'être dans le même groupe sauf comme étant quelqu'un en train de visualiser les flux d'autres joueurs pour avoir un avantage dans le jeu.« 
Regarding accusations that the @PUBATTLEGROUNDS community team falsely banned a player for stream-sniping… pic.twitter.com/zdAHF6hlUf

— PLAYERUNKNOWN (@PLAYERUNKNOWN) July 29, 2017
Ces évènements ont suscité un grand débat dans la communauté PUBG sur le Reddit PUBG. Un post disant que « Le verdict : Personne d'impliqué n'a géré la situation correctement. Le genre du jeu vidéo devient sacrément stupide. »
PlayerUnknown's Battlegrounds est toujours en Accès Anticipé et doit être lancé pour de bon au quatrième trimestre 2017.
Quel est votre avis sur le cas ? Dites-nous le dans les commentaires plus bas.