Tour d'horizon des avis sur The Crew 2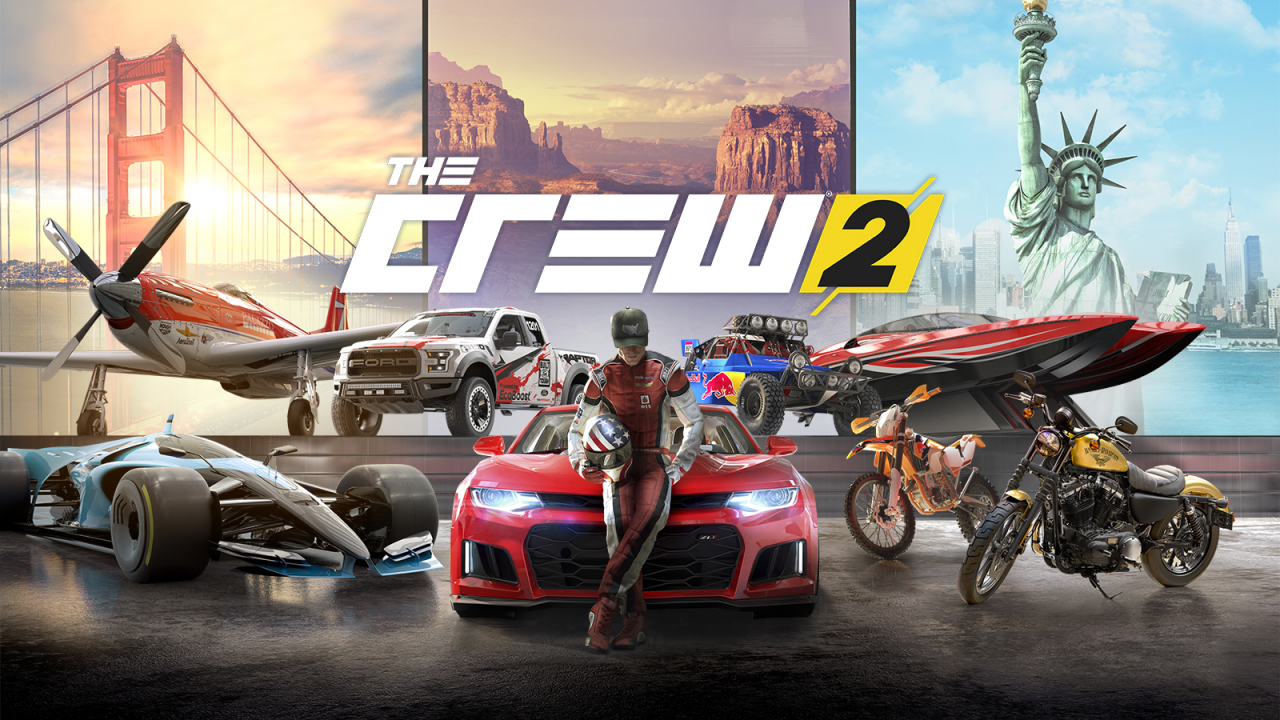 The Crew 2 est sortie il y a quelques jours et si vous voulez vous faire une idée du dernier jeu de course multisports d'Ubisoft, nous avons compilé ce que les critiques disent à son propos. C'est vraiment ambitieux, mais ses propres ambitions vont-elles entraîner sa chute ? Découvrons-les avis sur The Crew 2 dès maintenant.
---
Avis sur The Crew 2
IGN – 7/10
« The Crew 2 est vaste, plein d'assurance, et bourré d'action de course d'arcade – sur terre, mer et air. Il y a sans aucun doute quelque chose d'encore attachant dans un jeu de course qui nous permet de conduire une F1 sur le pont du Golden Gate, de piloter un Spitfire à travers le Grand Canyon et de crasher un monster truck dans Central Park, mais sa présentation inégale, le manque d'événements qui utilisent ses meilleures fonctionnalités, et l'absence de PvP est une déception. »
– Luke Reilly
« L'ambition évidente du Crew 2 d'intégrer des voitures, des avions et des bateaux dans une expérience sportive harmonieuse est admirable, mais constamment minée par la coquille fade et peu attrayante dans laquelle il est contenu. La restitution de Tour d'Ivoire des États-Unis est dépourvue de personnalité, rappelant un spectre fantomatique qui ne fait rien pour implanter la culture trépidante de la nation dans un jeu de course qui a désespérément besoin d'une certaine identité. Si vous êtes à la recherche d'un jeu de course avec beaucoup de profondeur et d'options et que vous n'êtes pas gêné pas sa présentation terne, alors il y a certainement ici quelque chose à apprécier. Sinon, il y a beaucoup d'autres jeux de course à l'horizon.« 
– Jordan King
« En fin de compte, The Crew 2 veut être un jeu pour tout le monde, mais son attrait durable réside avant tout dans les amateurs occasionnels de jeux de course. De nouvelles idées comme Fast Fav sont de bons changements dans le jeu avec un potentiel inexploité, et la décision de le proposer uniquement en ligne est toujours aussi agaçante qu'en 2014. Comparez-le aux Forza Horizons et Gran Turismos de cet univers et vous pouvez voir là où The Crew 2 ne répond pas aux attentes, mais vu dans ses propres termes, c'est une escapade estivale bien fraîche qui, comme toutes les bonnes excursions en voiture, s'apprécie mieux avec des amis. »
– Alex Avard
Gamespot – 8/10 (Review in Progress)
« Malgré ces obstacles artificiels m'empêchant de progresser plus vite que mon rythme actuel, The Crew 2 continue d'être un jeu de conduite délicieux auquel j'ai hâte de jouer. La sensation de la conduite et le défi en difficulté normale sont assez justes, et il y a tant de grandes expériences à avoir, de l'indulgente à l'exaltante. Vous pourriez être tranquillement en train de chevaucher des motos Harley Davidson à travers le Grand Canyon au coucher du soleil, et ensuite projeter un bateau de course d'avant en arrière en vous faufilant dans les Everglades quelques minutes plus tard. Vous pourriez dévaler des montagnes dans un rallye et emprunter des chemins risqués à travers des forêts denses, ou vous pourriez voler à travers Monument Valley dans un Spitfire de la Seconde Guerre mondiale, juste parce que vous avez besoin d'un moment de détente. »
– Edmond Tan
« Le premier Crew s'est considérablement amélioré après une série de mises à jour d'après-lancement, et je ne serais pas surpris que la suite reçoive le même traitement. Mais pour le moment, il s'agit d'un jeu à plein tarif livré par l'un des plus grands éditeurs du monde, et je ne peux pas le recommander dans son état actuel. Le manque d'options multijoueurs est inexcusable et, à un niveau plus fondamental, la conduite n'est tout simplement pas aussi amusante ou précise qu'elle devrait l'être. The Crew 2 pourrait être quelque chose de spécial, mais Ubisoft ne semble pas savoir quoi faire avec. Je suis prêt à lui donner une autre chance après quelques mises à jour, mais d'ici là je m'en tiendrai à Forza Horizon 3. »
– Andy Kelly
Et voila ! Il semble que Ubisoft ait été trop ambitieux, mais malgré ses défauts, The Crew 2 propose toujours des courses décontractées amusantes. Espérons qu'Ubisoft ajoute bientôt le composant multijoueur indispensable.
Vous voulez participer à des courses épiques sur terre, sur l'eau et dans les airs ? Assurez-vous de consulter les meilleures offres pour The Crew 2 ici sur Goclecd.fr.