Annonce de Pillars of Eternity 2 Deadfire, objectif du financement participatif atteint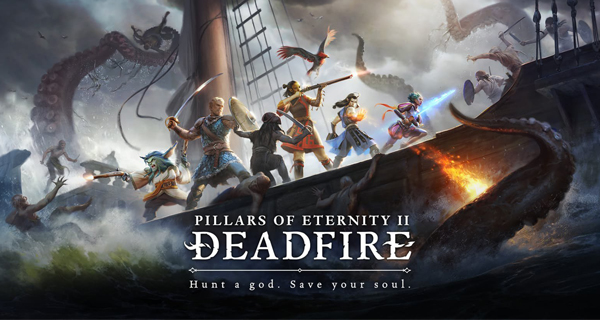 Obsidian a récemment annoncé Pillars of Eternity 2 Deadfire, la suite du très apprécié Pillars of Eternity. Parallèlement à cette annonce, un financement participatif a été lancé sur Fig avec un objectif de 1.1 millions de $.
À l'heure de ces lignes, la campagne a atteint son but avec presque 1.35 millions de $ d'engagements.
Pillars of Eternity Deadfire ramène le Watcher de Caed Nua alors qu'il traque Eothas, le dieu de la lumière et de la mort qui était supposé mort.
Le jeu se passe dans l'Archipel Deadfire, composé de centaines d'îles qui s'étendant sur des milliers de milles. Cette immense carte vous permettra de voyager à travers terre et mer et de découvrir « de nouvelles cultures et de nouveaux décors. »
Le jeu propose aussi un « monde vivant », ce qui signifie que les gens autour de vous (PNJ) poursuivent leurs activités quotidiennes même si vous n'y prêtez pas attention. Vous rencontrerez aussi de nouveaux et d'anciens compagnons qui sont « étroitement liés au destin d'Eothas. » Deadfire, et tout ce qui s'y trouve, changera selon les choix que vous ferez tout au long du jeu.
Si vous avez déjà joué à Pillars of Eternity, vous pouvez également continuer l'histoire du jeu précédent et observer comment vos choix faits dans le passé affectent votre présent.
Pillars of Eternity 2 Deadfire sortira au 1er trimestre 2018.