5 choses que nous savons à présent sur Anthem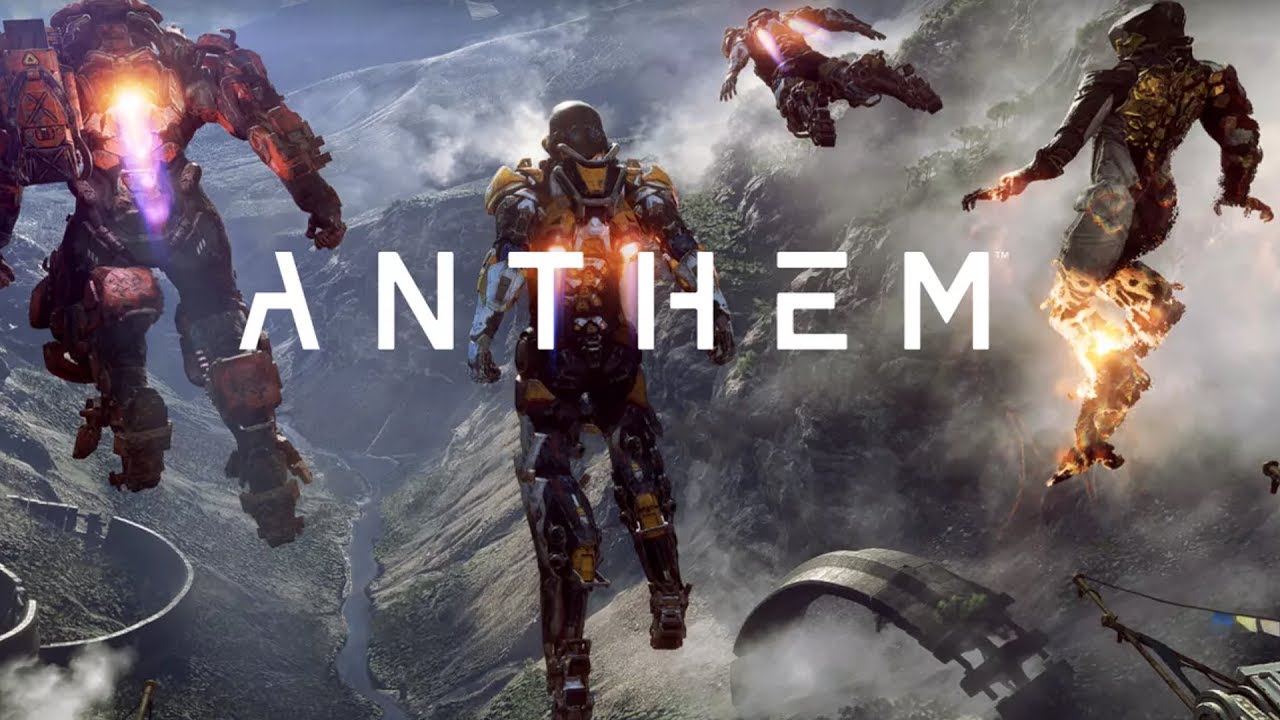 Sans aucun doute, Anthem est l'un des jeux les plus attendus à l'E3 de cette année. BioWare n'a pas eu un bon parcours ces dernières années avec Mass Effect Andromeda qui s'est avéré être une déception totale. Le studio fonde donc vraiment beaucoup d'espoir sur son prochain jeu de tir multijoueur en monde ouvert. Mais cela s'annonce-t-il être ce que les joueurs attendent et veulent ? Eh bien, voici une liste de certains des détails révélés pendant la présentation de BioWare puis par d'autres canaux juste après.
---
Avant de vous donner les détails, visionnez le trailer de l'E3, c'est la première bande-annonce du jeu depuis près d'un an :
IL SORT L'AN PROCHAIN.
Après avoir montré quelques passionnantes séquences de gameplay à l'E3, le directeur général Casey Hudson a révélé que le jeu sortira sur PC, Xbox One et PS4 le 22 février 2019. Nous aurons donc enfin l'occasion de plonger dans le monde d'Anthem presque 5 ans après sa première présentation.
IL EST UNIQUEMENT EN LIGNE.
Bien que le jeu soit conçu pour être une expérience multijoueur, BioWare a fait des efforts pour s'assurer que les joueurs qui aiment jouer en solo puissent aussi profiter du jeu. Cependant, il nécessitera une connexion Internet permanente, et même si vous jouez seul vous devrez être en ligne.
Voici le témoignage de Mike Darrah de BioWare confirmant ceci sur Twitter :
You need to be online to play https://t.co/KsojxJ0rvJ

— Mark Darrah (@BioMarkDarrah) June 9, 2018
IL N'AURA PAS D'OPTIONS DE ROMANCE.
Le producteur principal Mike Gamble a déclaré à Game Informer qu'il n'y aurait pas d'idylle dans le jeu. Il a ajouté qu'il y aura des amitiés comme celles que nous avons vues dans le DLC Citadel pour Mass Effect 3. C'est ce vers quoi ils s'orientent en s'éloignant des histoires d'amour.
L'OBJECTIF EST LE COOPÉRATIF, PAS LE PVP.
Le jeu ne comportera pas PVP au lancement. Les joueurs peuvent former des équipes de 4 hommes, ou même avec moins ou encore jouer en solo. Mais toutes les interactions multijoueurs seront de nature coopérative. Si vous envisagez de jouer en solo, sachez que vous ne serez pas en mesure de recruter des compagnons IA pour vous aider.
PAS DE BOÎTES DE LOOT, PAS DE PAY-TO-WIN, MAIS DES MICRO-TRANSACTIONS COSMÉTIQUES.
EA a clairement indiqué que le jeu n'aura pas de boîtes de loot. Les micro-transactions seront présentes, mais elles ne seront pas aléatoires. Au lieu de cela, les joueurs sauront exactement ce qu'ils obtiennent avec leur achat. Toutes les micro-transactions sont également purement cosmétiques, donc aucun pay-to-win. Il semble que ce soit le choix de EA après tous les problèmes rencontrés avec Battlefront 2.
---
Maintenant que BioWare a livré plus d'informations sur leur nouvelle ambitieuse franchise, nous sommes sûrs que davantage de détails seront donnés plus fréquemment dans les jours restant avant sa sortie. Tenez-vous informés ici sur goclecd sur les dernières mises à jour et les meilleures offres pour Anthem.