5 choses à propos de la mise à jour NEXT de No Man's Sky !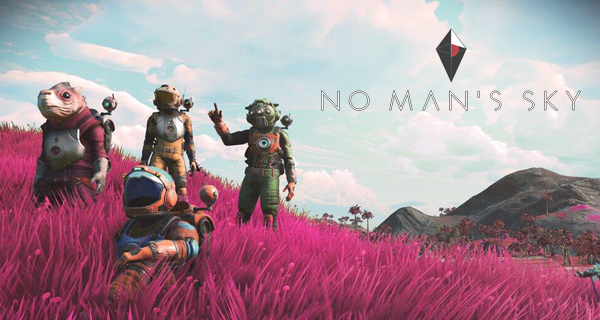 La mise à jour NEXT de No Man's Sky arrive aujourd'hui. No Man's Sky a été lancé il y a environ deux ans et il est temps qu'une mise à jour corrige certaines choses dans le jeu pour répondre aux attentes des joueurs. Pour simplifier les choses, nous avons listé pour vous 5 points sur la mise à jour NEXT de No Man's Sky.
---
---
1. Date et heure de lancement de la mise à jour NEXT de No Man's Sky.
As mentioned earlier the NEXT Update will be available on July 24, 2018 at the Microsoft store at 2 PM GMT or 3 PM Continental European time. PlayStation 4 players would have to wait two hours later as theirs would be available at 4 PM GMT.
2. Nouveau mode multijoueur !
Oui, un nouveau mode multijoueur est disponible qui vous permettra de faire équipe avec trois autres amis pour explorer l'univers ensemble. Vous pouvez vous aider les uns les autres à rester en vie ou vous liguer les uns contre les autres pour survivre. Vous pouvez faire des choses ensemble comme construire des abris, votre battre ensemble comme pirate ou ailier et même faire la course en exocrafts à travers les terrains extraterrestres dingues. Vous pouvez même créer des circuits de course que vous pouvez partager avec d'autres en ligne.
3. Amélioration graphique à grande échelle.
Les joueurs peuvent maintenant jeter un coup d'œil au monde de No Man's Sky, que ce soit à la troisième personne ou à la première personne, à pied ou à bord du vaisseau. D'une manière générale, les visuels avaient été améliorés avec les anneaux planétaires et l'espace rendu plus beau que jamais.
Des améliorations des textures des décors peuvent également être notées, ce qui rend l'environnement encore plus visible. Des détails significatifs ont aussi été ajoutés aux bâtiments, aux PNJ et aux vaisseaux.
4. Mise à niveau des mécanismes de construction de base.
Des bases améliorées et plus grandes peuvent maintenant être aménagées spécialement pour le jeu à quatre personnes. Les bases peuvent également être créées n'importe où avec de nombreuses pièces de base à choisir. Les joueurs peuvent concevoir et posséder plusieurs bases.
5. Davantage de cargos accessibles.
Les joueurs peuvent assembler et améliorer une flotte de frégates depuis le pont de leur cargo. Envoyez-les dans différentes missions pour ramasser les choses dont vous avez besoin. Un cargo amélioré de construction de base est également disponible et des missions multijoueurs de la Galactic Commission Station peuvent maintenant être effectuées avec des amis à bord de votre navire.
Voilà tout ! Les 5 choses que vous devez savoir sur la mise à jour NEXT de No Man's Sky. J'ai oublié de préciser que cette mise à jour est totalement gratuite !
Que pensez-vous des changements apportés par la mise à jour NEXT de No Man's Sky ? Partagez ce que vous en pensez avec nous dans la section des commentaires plus bas.