15 des meilleurs jeux de combat et comparez les prix
"Vous voulez jouer à un jeu de combat, mais vous ne savez pas lequel choisir ?
Heureusement, Goclecd est là pour vous aider avec ce top 15 des meilleurs jeux de combat!"
Par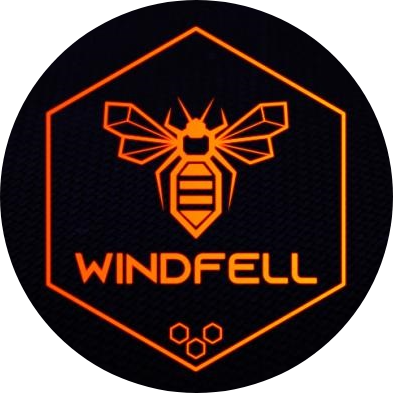 Daniel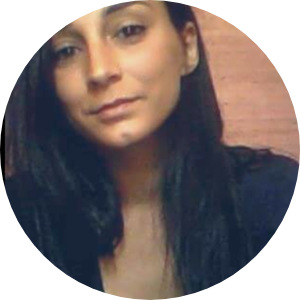 Maddy_Bulle
Mis à jour le Mai 2021
---
---
---
Quels sont les 15 meilleurs jeux de combat de 2021 ?
---
 PS4 / Xbox One / Xbox Series X / Nintendo Switch
Vivez des combats spectaculaires et sans fin avec plus de 20 combattants surpuissants de l'incroyable série DRAGON BALL, dont Gohan, Vegeta, Goku, Kefla, Broly et Gogeta. Découvrez les combos aériens, les scènes destructibles et l'action en tag-team 3v3 en 60fps et en résolution 1080p dans les matchs classés, le lobby interactif, les parties endiablées à 6 joueurs et un mode histoire exclusif avec un tout nouveau personnage.
---
 PS4 / PS5 / Xbox One / Nintendo Switch
Frappez, frappez, lancez et combinez votre chemin vers une victoire glorieuse dans le Mortal Kombat le plus gore qui soit. Jouez avec plus de 30 personnages dont Sub-Zero, Scorpion, Raiden, Shang Tsung, le Joker et Terminator. Humiliez votre adversaire avec plus de 100 coups finaux, chaque personnage ayant deux Fatalités et une Brutalité.
---
 PS4 / PS5 / Xbox One / Xbox Series X
Participez à des batailles en ligne 4v4 pour déterminer qui sont les meilleurs ninjas dans SHINOBI STRIKER aux graphismes époustouflants. Un nouveau style graphique a été créé pour le jeu, offrant de meilleurs visuels et des couleurs plus vives pour les personnages et les cartes. Les joueurs peuvent contrôler leurs personnages préférés de Naruto, notamment Naruto, Sasuke et même l'équipe 7.
---
Revivez l'histoire épique de Goku, en tissant des liens puissants avec d'autres héros de l'univers au fur et à mesure. Explorez de nouvelles zones, combattez, pêchez, mangez et entraînez-vous avec Goku, Vegeta et Gohan. Participez à des combats à grande échelle sur de vastes champs de bataille avec des environnements destructibles et des combats de boss épiques. Augmentez votre niveau de puissance, participez à des événements épiques et à des quêtes secondaires, répondez à vos questions brûlantes grâce à des moments inédits de l'histoire, et battez des ennemis emblématiques.
---
PS4 / Xbox One / Nintendo Switch
Enter the world of ONE PIECE and take on endless hordes of enemies with the help of all your favorite characters, including Monkey D. Luffy, Roronoa Zoro, and Sanji. Experience true battlefields with dynamic action, a new combo system, and head online to complete missions with friends in seamless co-op action.
---
Combattez jusqu'à la mort contre d'autres bâtons et gagnez la victoire dans des combats multijoueurs rapides basés sur la physique. Combattez dans 100 niveaux interactifs en utilisant des fusils d'assaut, des pistolets et des armes de mêlée. Créez vos propres niveaux ou jouez sur l'un des plus de 20 000 niveaux créés par la communauté.
---
PS4 / PS5 / Xbox One / Xbox Series X
---
PS4 / Xbox One / Xbox Series X
La série de jeux de combat en 3D au rythme effréné de Koei Tecmo Games revient avec Dead or Alive 6. L'histoire reprend les événements de Dead or Alive 5, en se concentrant principalement sur la bataille entre Ninja et DOATEC et M.I.S.T., avec de nouvelles histoires secondaires disponibles. Nouveauté dans la série avec ce dernier jeu, la jauge de mouvement spécial, la jauge de rupture, ajoute une nouvelle dynamique aux combats et peut être activée par une simple pression sur le bouton assigné.
---
PS4 / Xbox One / Xbox Series X / Nintendo Switch
Descendez dans les rues et revenez au « bon vieux temps » dans Streets of Rage 4. Le jeu propose 12 niveaux uniques, des graphismes dessinés à la main et, pour la première fois, une action coopérative hors ligne à 4 joueurs. Combattez dans les rues, contre des amis en mode Bataille ou travaillez ensemble pour vaincre le boss en mode Rush.
---
PS4 / Xbox One / Nintendo Switch
Écrasez vos ennemis dans des arènes intenses et profitez de l'action fluide et spectaculaire en 3D du jeu. Battez-vous à travers une campagne épique, combattez en mode Arcade, ou allez en ligne et affrontez des joueurs du monde entier dans des matchs JcJ fluides.
---
Incarnez plus de 50 combattants et affrontez-vous dans des modes hors ligne et en ligne intenses, dont un tout nouveau scénario et le VS MODE. Entrez dans l'arène et combattez en utilisant le système de combo unique de la franchise, qui permet d'obtenir une puissance de finition incroyable quand vous en avez le plus besoin.
---
Battle across massive environments as your favorite Naruto characters. You can perform powerful attacks, evade attacks, and even run up walls and over water. The game is remastered in full HD to provide stunning visuals.
---
The game is a blend of a 2D fighting game and a visual novel. You can now play as 35 playable characters, including Naoto, Hibiki, and Susano'o. Learn to master Overdrive, Exceed Accel, and Active Flow to control and dominate fights and deal incredible damage.
---
Effacez les frontières entre RPG et jeu de combat dans Granblue Fantasy : Versus, qui propose des personnages à voix haute en anglais et en japonais, et plus d'une douzaine de personnages jouables. Suivez l'histoire en mode RPG, améliorez les personnages et les armes, ou passez en mode Versus et affrontez des compétences activées d'une simple pression sur un bouton.
---
Affrontez des personnages de Persona, BlazBlue, Under Night In-Birth et RWBY de Rooster Teeth et devenez le champion de combat ultime. Le jeu offre des graphismes époustouflants, des modes de jeu solo et multijoueurs, et des combats 2v2 rapides dans une présentation 2D vibrante.
---
Qu'est-ce qu'un jeu de combat ?
Un jeu vidéo de combat met en scène un contre un ou une équipe contre une équipe dans un combat rapproché en mêlée à l'intérieur d'une frontière fixe.
Combat games generally involve defensive, offensive, counter-attack and grappling movements, with combos and special moves.
Matches take place over several rounds, with each round ending when time runs out or when a player has lost his or her health.
C'est là qu'intervient Tags.
Pourquoi dressons-nous une liste des 15 meilleurs jeux de combat ?
Les jeux de combat sont disponibles à des prix incroyables, mais avec un choix aussi vaste, nous voulons vous aider à choisir le jeu qui vous convient le mieux.
Chez Goclecd, nous croyons en la qualité plutôt qu'en la quantité. C'est pourquoi nous comparons les données et les avis de nos utilisateurs avec ceux des utilisateurs de Steam afin de vous donner le système de classement le plus détaillé qui soit.
Comment obtenir notre classement ?
Nous nous concentrons sur les véritables cotes d'écoute, les véritables opinions et les recommandations de ceux qui ont joué le jeu.
Nous analysons les données de Metacritic, Steam, et vos classements sur Goclecd pour assurer le système de classement le plus précis possible.
Nous gardons le système simple et n'affichons que les 15 meilleurs jeux pour vous donner le meilleur disponible à ce moment.
Cette liste sera mise à jour chaque mois pour refléter le marché et l'expérience des joueurs.
Goclecd n'influence pas les classements ; nous nous contentons d'analyser les données et de présenter les résultats.
Nous sommes un site de comparaison de prix et restons impartiaux. Nous affichons les prix de toutes les plateformes, y compris Steam, Origin et Epic Games.
---
---