Warhammer Vermintide 2 Winds of Magic ramène les Beastmen au Fray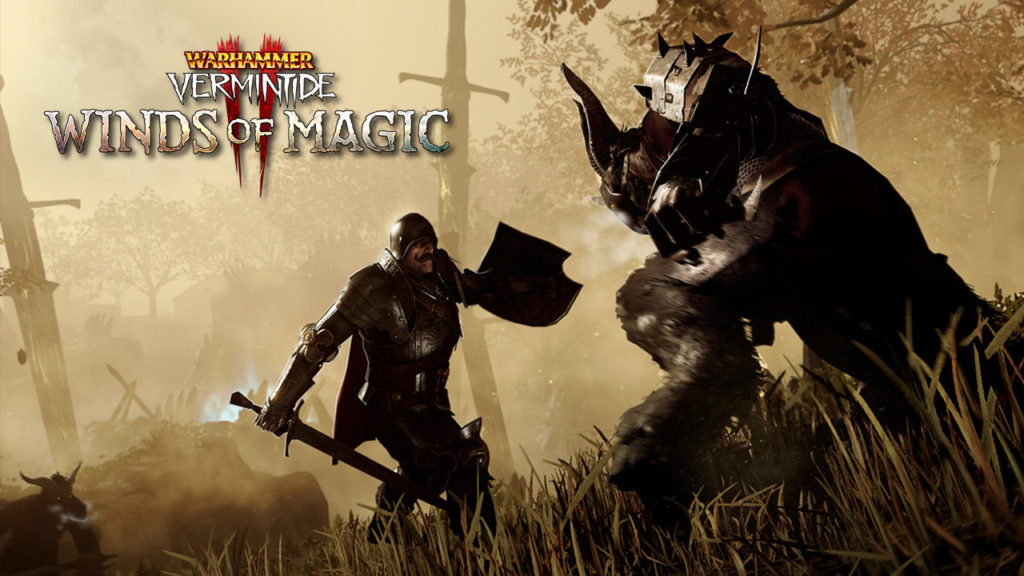 Si vous n'avez pas utilisé Warhammer Vermintide 2 depuis un moment, il est peut-être temps de dépoussiérer votre hache de guerre car Fatshark vient d'annoncer une extension de fin de partie pour l'action-RPG. Winds of Magic fera combattre les joueurs à travers des hordes de Beastmen en furie après qu'un mystérieux météore se soit écrasé dans le Reikland.
---
---
L'expansion apportera la nouvelle faction ennemie Beastmen, une casquette de niveau supérieur, une difficulté plus élevée, de nouvelles armes pour chaque héros, et un nouveau niveau d'aventure appelé « Dark Omens« . Un nouveau mode de jeu appelé « Winds of Magic » sera également ajouté. Ce mode génère fondamentalement une nouvelle mission avec des éléments aléatoires à chaque fois que vous y jouez.
Vous pouvez avoir un aperçu de ce à quoi vous pouvez vous attendre dans l'expansion de la bande-annonce du gameplay ci-dessous :
Les pré-commandes sont maintenant en cours et vous obtiendrez un accès instantané à la version bêta de l'extension. La bêta est déjà en ligne et fonctionne jusqu'à la sortie de l'extension, c'est donc un excellent moyen de commencer à jouer tôt.
La mise à jour 2.0 sera également lancée avec l'expansion. Attendez-vous à un téléchargement très important car Fatshark dit qu'ils ont'remasterisé' le jeu dans la mise à jour et cela devrait se traduire par des'temps de chargement plus rapides' et'une taille de fichier globale plus petite'.
Il y a beaucoup d'autres choses que vous voudrez savoir, comme comment le multijoueur fonctionne avec ceux qui n'ont pas l'expansion et quels changements sont à venir dans le jeu de vanille. Vous pouvez consulter la FAQ ici pour plus d'informations.
Warhammer Vermintide 2 Winds of Magic est lancé le 13 août pour PC. Aucune date de sortie n'a été annoncée pour les consoles.
---
AUSSI SUR TOUTE L'ACTUALITÉ DE L'ALLKEYSHOP
---
| | |
| --- | --- |
| | Warhammer Vermintide 2 a franchi une étape importante en un temps record avec plus de 500 000 unités vendues en seulement 4 jours depuis son lancement le 8 mars dernier. |
---