The Elder Scrolls Online Elsweyr ajoutera une classe de nécromanciens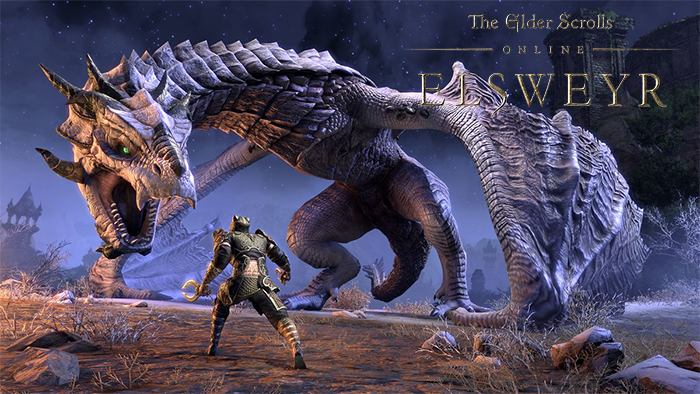 Bethesda Softworks invite les joueurs à « devenir le Nécromancien » dans la dernière bande-annonce d'Elder Scrolls Online Elsweyr. Le Nécromancien est la classe la plus récente à venir au MMORPG avec l'expansion à venir.
---
---
Comme on peut s'y attendre, le nécromancien se spécialise dans la réanimation des cadavres pour se battre pour son camp. La classe comprendra également des buffs et des attaques élémentaires, ainsi que des techniques de contrôle de foule et de soutien qui seront extrêmement bénéfiques dans le jeu en groupe. Vous pouvez consulter la bande-annonce pour le Nécromancien ci-dessous:
Elsweyr présentera un tout nouveau scénario où des dragons déchaînés sont soudainement apparus dans la région titularisée, apportant une destruction ardente dans leur sillage. L'expansion comprendra également le nouveau concours Sunspire Trial, les épreuves de chasse au dragon, les donjons publics et les World Bosses. Vous trouverez également beaucoup de nouveaux objets de collection, de motifs artisanaux et d'équipement dans le pays natal des Khaajit.
The Elder Scrolls Online Elsweyr sera lancé le 4 juin pour PC, Mac, Xbox One et PS4. Les joueurs PC et Mac qui font une pré-commande peuvent sauter tôt à partir du 20 mai. La pré-commande donne également un accès instantané à une monture unique (pré-commande numérique uniquement) et à d'autres articles bonus au lancement. Les nouveaux joueurs peuvent également commencer à utiliser le contenu du jeu de base et les extensions Morrowing et Summerset dès qu'ils précommandent.
---