Star Wars Jedi Fallen Order est passé gold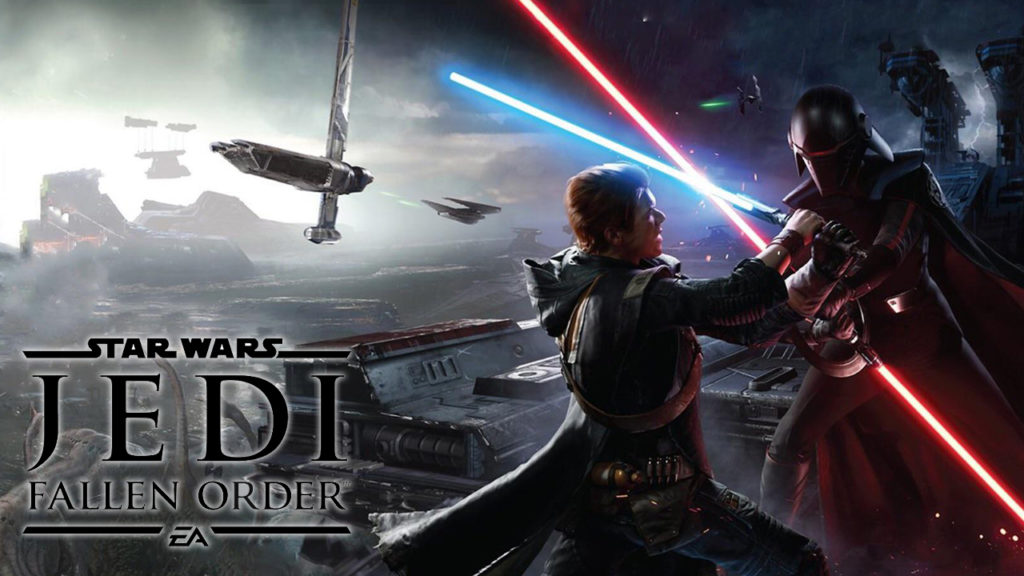 Bonne nouvelle ! Respawn Entertainment a récemment annoncé que Star Wars Jedi Fallen Order est passé gold. Cela signifie que le jeu est maintenant en production de masse juste à temps pour sa sortie le mois prochain.
---
---
Cela fait plusieurs années que nous n'avons pas eu un jeu vidéo Star Wars qui en valait la peine, et beaucoup blâment EA pour la sécheresse. Avec Respawn à la barre cette fois-ci, nombreux sont ceux qui ont de l'espoir. Respawn est, bien sûr, le cerveau derrière la série Titanfall et son très populaire dérivée de battle royale, Apex Legends. Le fait qu'EA ait dit que le jeu sera une expérience solo sans microtransactions (sauf pour un gain de temps très facultatif) a également rendu les fans de la franchise très heureux.
Vous pouvez consulter le tweet d'annonce ci-dessous :
We are proud to announce that #JediFallenOrder has gone gold! We can't wait for you to embark on this adventure across the Galaxy with us on 11/15.

May the Force be with you! pic.twitter.com/93gHxxzEGc — Respawn (@Respawn) October 18, 2019
Au cas où vous n'êtes pas encore au courant, Jedi Fallen Order se concentre sur les conséquences de l'Ordre 66. Le padawan Cal Kestis s'est caché jusqu'à ce qu'un accident l'oblige à révéler ses pouvoirs. L'Empire a envoyé un assassin pour l'emmener, lui et d'autres Jedi survivants, dehors pour de bon.
Les fans de jeux Metroidvania seront heureux d'apprendre que Respawn s'est inspiré de Metroid Prime pour la conception de ses niveaux. De nombreux médias ont également comparé le jeu avec Dark Souls pour sa difficulté et Bloodborne pour son système de récupération d'XP. Ceux qui ont pu voir le jeu en avant-première croient aussi fermement qu'il a les germes d'un digne successeur de la série des Chevaliers Jedi.
Nous verrons tout cela quand Star Wars Jedi Fallen Order arrivera le 15 novembre pour PC, Xbox One et PlayStation 4.