Retrouvez les sirènes et sauvez l'océan dans The Sims 4 Island Living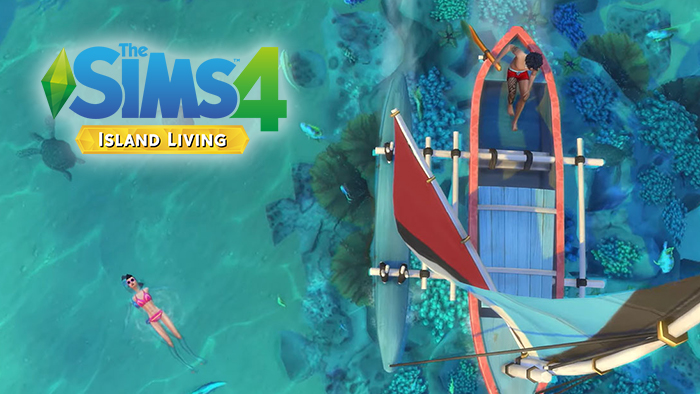 Bien que certaines informations aient été divulguées auparavant, la dernière extension de The Sims 4 a été officiellement dévoilée lors de l'E3 où EA a présenté Island Living dans une nouvelle caravane. L'éditeur a publié notre premier aperçu du gameplay de l'extension juste avant son lancement.
---
---
Island Living conduira les joueurs au paradis tropical de Sulani. Vivre sur une île offre de toutes nouvelles activités à vos Sims, en plus de leur permettre de rencontrer des sirènes et de passer du temps avec elles. De nouvelles perspectives de carrière se sont également ouvertes, les Sims ayant désormais la possibilité de pratiquer la pêche ou la plongée. Vous pouvez aussi garder les gens en sécurité sur la plage en tant que sauveteur ou vous battre pour l'environnement en tant que défenseur de l'environnement.
Vous pouvez consulter la bande-annonce complète du jeu ci-dessous:
Bien que le jeu soit sur le point de fêter son 5ème anniversaire, Maxis et EA continuent à soutenir The Sims 4, avec de nouvelles extensions et de nouveaux packs d'objets qui sortent régulièrement. Les Sims 4 sont sortis pour la première fois en septembre 2014 et ont fait l'objet d'évaluations mitigées, les critiques les moins bien notées critiquant surtout les bugs et le manque de contenu au lancement. Aujourd'hui, le jeu est sur le point d'obtenir sa septième extension majeure et continue d'être rentable pour EA.
Les Sims 4 Island Living seront lancés demain, 21 juin, sur PC. Les joueurs sur Xbox One et PS4 devront attendre le 16 juillet pour obtenir l'extension.
---