Life is Strange : le premier épisode bientôt disponible
Life is Strange est notre jeu du jour disponible à partir de 4.99€

Très proche de Heavy Rain ou the Walking Dead, Dotnod annonce enfin une date de sortie pour Life is Strange.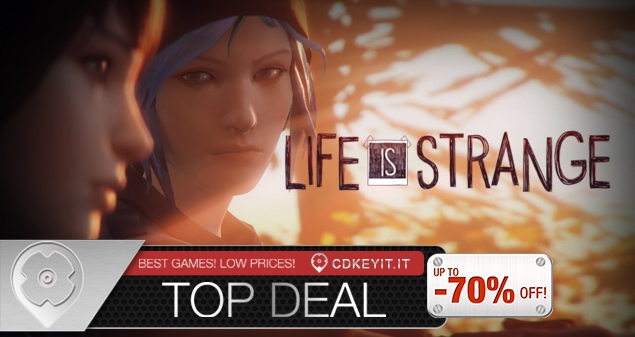 Dans la peau de Max Caulfield, une adolescente plutôt banale cinq ans après votre départ pour vos études vous revenez en Oregon, votre terre natal. Vous retrouverez Chloé Price, une amie rebelle en conflit avec son beau-père.
L'histoire vous amènera a enquêter sur la disparition d'une amie commune 6 mois auparavant. Pour se faire, vous aurez la possibilité comme dans the Walking Dead de faire des choix et l'histoire évoluera grâce à ces choix.
Un avantage sera toutefois bien présent et indispensable : Max bénéficie d'un don, celui de remonter le temps. Elle pourra donc revenir en arrière de quelques secondes après chaque choix qu'elle aura fait pour avoir un aperçu des conséquences de ses actes et éventuellement revenir en arrière pour faire un autre choix.
Malgré ce don, vous ne ferez pas forcément le meilleur des choix. et même si vous pensez avoir fait le meilleur choix à cet instant, vous ne pourrez voir les conséquences définitives que plus tard dans l'histoire.
Dotnod nous régale d'un trailer de sortie orienté gameplay. Autant vous avouer que je suis très intéressé par ce jeu et j'ai hâte de mettre les mains dessus.
Et vous ?