Les Trials of Mana la démo sont maintenant en ligne!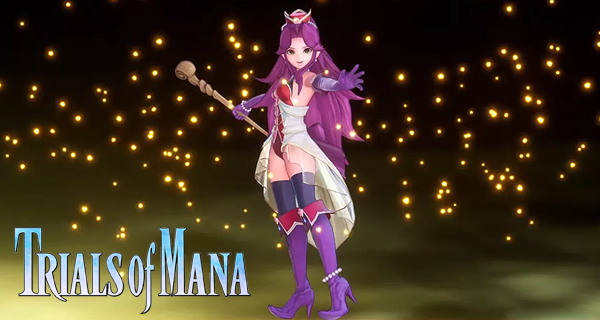 Trials of Mana de Square Enix, le remake en 3D du RPG classique de 1995, Seiken Densetsu 3, sort sa démo gratuite avant le lancement complet du jeu.
---
---
La démo gratuite de Trials of Mana est disponible du 18 mars 2020 au 27 mai 2020, et le meilleur est que vos données de jeu sauvegardées de la démo peuvent être transférées vers la version complète du jeu.
Vous ne manquerez rien car la démo commencera là où le jeu principal commence, au début du voyage du personnage principal. Pendant la démo, les joueurs rencontreront des compagnons et affronteront le puissant patron, Fullmetal Haggar.
Vous pouvez découvrir le début du voyage des six héros en essayant différentes combinaisons de parties. L'histoire se déroulera différemment en fonction des combinaisons de parties que vous choisirez finalement.
Trials of Mana lui-même comporte de nombreuses améliorations par rapport à l'original, notamment des améliorations graphiques, une prise en charge de la voix off des personnages, une nouvelle classe avec un nouveau système de mise à niveau des personnages et un nouvel épisode disponible après la fin.
Se déroulant dans un monde de haute fantasy, le jeu suit les héros qui tentent de s'emparer de la légendaire épée de Mana et d'empêcher les Bénévoles, monstres de la destruction, d'être libérés et de détruire le monde.
Créez différents types de personnages, profitez de la croissance retravaillée des personnages et jouez à une toute nouvelle quatrième classe. Créez le groupe que vous voulez et entrez dans le système de combat palpitant.
Le lancement de Trials of Mana est prévu pour le 24 avril 2020, sur PC, Nintendo Switch et PlayStation 4. En achetant le jeu à l'avance, vous obtiendrez le DLC Rabite Adornment et le fond d'écran spécial téléchargeable de Trials of Mana.