Le DLC de Total War Warhammer 2 Curse of the Vampire Coast est paru.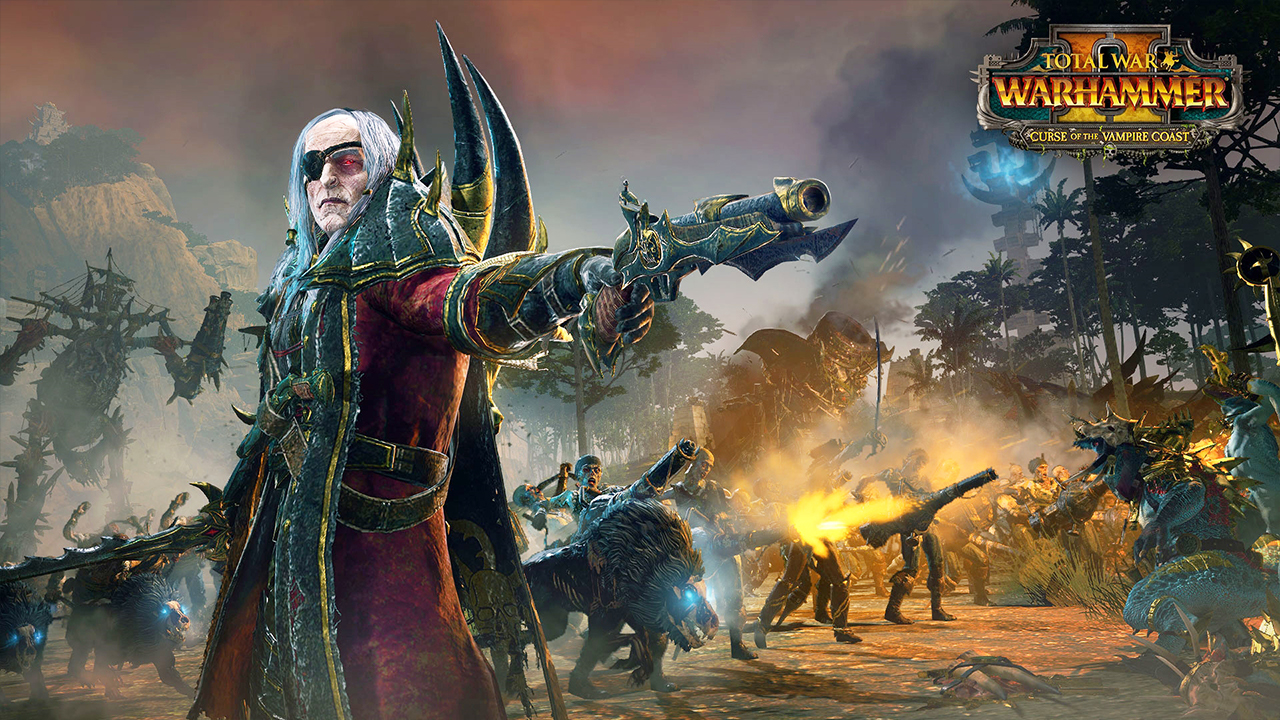 Le dernier DLC de pack de campagnes pour Total War Warhammer 2 est sorti. Surnommé Curse of the Vampire Coast, il ajoute le Vampire Coast en tant que race jouable dans le best-seller fantastique de stratégie en tour par tour de Creative Assembly, et dans le jeu hybride de tactiques en temps réel.
---
---
Bien que catalogué comme un pack de campagne, Curse of the Vampire Coast n'ajoute pas de mini-campagne. Au lieu de cela, il se concentre sur l'extension de la race principale avec une foule de nouveaux contenus, y compris un ensemble complet de seigneurs légendaires.
Voici un résumé des ajouts d'après la description de Creative Assembly :
4 nouveaux Seigneurs Légendaires.
Nouvelle école de magie : The Lore of the Deep.
Une suite de tout nouveaux mécanismes de campagne.
Des vaisseaux évolutifs uniques pour chaque Seigneur Légendaire.
Huit nouveaux régiments de prestige.
Un arbre technologique unique débloquant quatre Seigneurs Vampire Coast uniques.
Des récompenses pour vos amiraux morts-vivants avec de nouveaux Fleet Office Roles dignes de leur fidélité.
Nouvelle affiche : commandez des constructions imposantes, des créatures marines aux terribles pinces, des horreurs macabres et des hordes de zombies pirates maniant des mousquets au combat !
Les factions Vampire Coast sont jouables dans les campagnes Eye of the Vortex et Mortal Empires. Elles ne sont cependant pas impliqués dans la course au Grand Vortex ; elles ont leur propre programme…
Vous pouvez également consulter la bande-annonce de présentation du jeu ci-dessous pour avoir un aperçu de ce qui vous attend avec l'achat de l'extension :
Total War Warhammer 2 Curse of the Vampire Coast est maintenant disponible sur PC.