Le premier DLC pour Homefront : The Revolution s'appelle La Voix du Peuple (Voice of the People)
Deep Silver vient de sortir son tout premier DLC pour l'histoire de Homefront : The Revolution intitulé La Voix du Peuple.
La Voix du Peuple (Voice of the People) vous permettra d'incarner Benjamin Walker qui est l'homme le plus recherché d'Amérique. Walker est un héros de la Résistance qui projette d'infiltrer Philadelphie pour fomenter une révolution contre le KPA. En progressant, vous rencontrerez le réseau de résistance de Jack Parrish datant d'avant les évènements de Homefront The Revolution. De plus, il y a un nouveau gang de rue issu du métro de Philadelphie dénommé « 90 » représentant une dangereuse menace pour la révolution.
En examinant la description donnée du DLC, on a clairement l'impression que la révolution a fait un fiasco dans le jeu principal. Voice of Freedom est inclus dans le Season pass du jeu, il peut aussi être acheté seul pour 5€.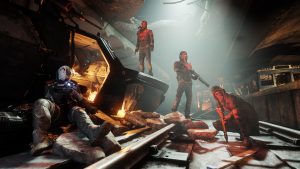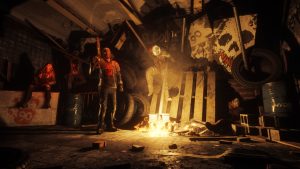 Le 30 septembre 2016 est également sortie différentes nouveautés : de nouvelles tenues pour le mode Résistance du jeu, comprenant la Tenue de Combat Urbain, le masque Cobweb, le masque Blanc, le masque Gunshot ainsi que le masque Noir.
Alors, que pensez-vous du nouveau DLC du jeu Homefront The Revolution? Faites-nous part de vos avis dans les commentaires ci-dessous.