Final Fantasy XIII-2 : Les DLC seront inclus
Final Fantasy XIII-2 est notre jeu du jours disponible à partir de 11.19€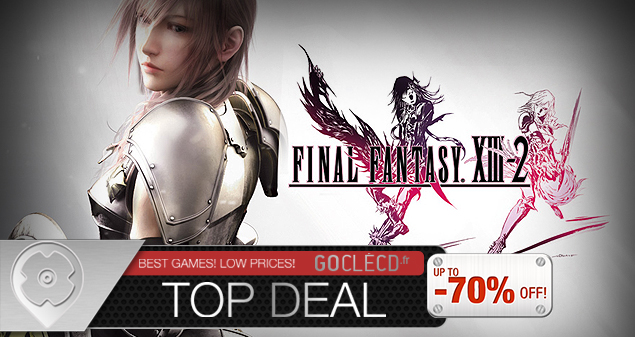 Alors que la date de sortie de Final fantasy XIII-2 approche (le 12 Décembre 2014), nous avons appris il y a quelques jours que celui-ci aurait également ses DLC… Ce que nous ne savions pas, c'est sous quelles formes celles-ci seraient proposées.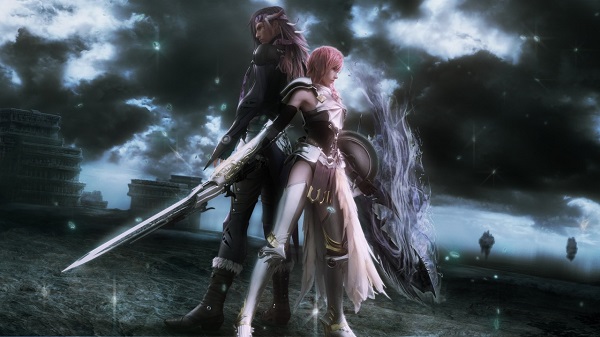 Désormais nous en savons plus et c'est l'occasion de vous en parler !
La plupart des DLC seront complètement intégrées au jeu dès son lancement. Autant dire que cela représente tout de même de nombreux contenus additionnels tels que:
L'accès à 6 batailles du Colisée
Omega

Gilgamesh

Ultros & Typhon

PuPu

Lightning & Lieutenant Amodar

Jihl Nabaat
 3 nouveaux scénarios
Sazh : Heads or tails ?

Lightning : Requiem of the Goddess

Snow : Perpetual Battlefield
Une poignée de goodies seront également disponibles sous forme de costumes de Noël, Serah et Mog.
Certains contenus resteront achetables ou même ne seront pas implantés sur cette version PC pour cause de restrictions contractuelles…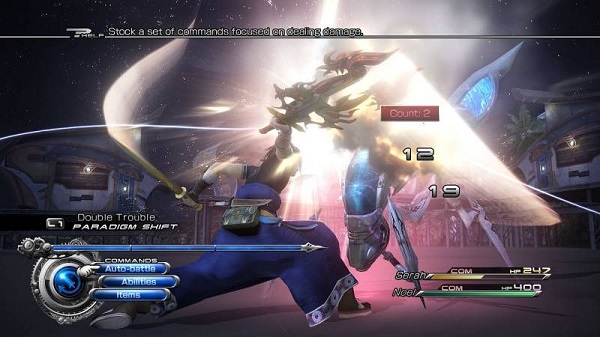 Cette suite reprend les systèmes de combat déjà présents dans son premier volet donc vous ne serez pas dépaysés 😉
Trame de l'histoire de Final fantasy XIII-2
FFXIII-2

est la suite direct de Final Fantasy XIII. Après la disparition de Lightning dans le Valhalla, Serah, sa sœur, décide de partir à sa recherche accompagnée de Noel Kreiss
La suite, Lightning Return Final fantasy XIII, quant à lui, devrait voir le jour aux alentours de février ou mars 2015.
Pour l'occasion, Square-Enix nous a offert un tout nouveau trailer.