L'épisode 1 de Batman Telltale Series est actuellement gratuit sur Steam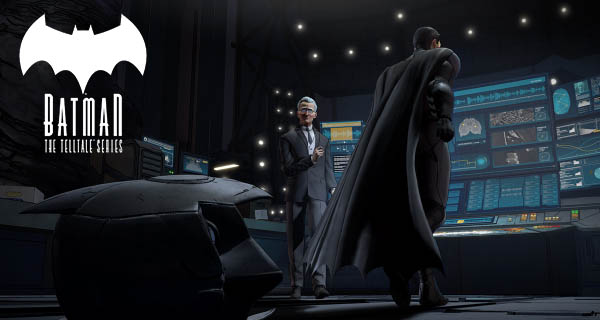 Jouez l'épisode 1 de Batman Telltale Series gratuitement sur Steam !
La série Batman Telltale touche à sa fin, son 5ème et dernier épisode arrive demain, ce 13 décembre 2016. Et à cette occasion, le tout premier épisode du jeu est disponible sur Steam gratuitement !
Le 5ème épisode de la série Batman Telltale est intitulé « City of Light« . Le destin du nom de la famille Wayne ainsi que la ville de Gotham sont en péril. Le leader des Enfants d'Arkham veut faire des siennes et prépare l'accomplissement de son diabolique plan final.
---
Synopsis:
Dans cet épisode 5, le leader des Enfants d'Arkham se prépare à exécuter le dernier acte d'un plan visant à détruire le nom de la famille Wayne, et vos plus proches personnes sont sur le chemin de la vengeance. L'ultime secret de Batman – sa véritable identité – pourra-t-il être préservé, alors que règnent le chaos et la mort dans Gotham ? Le destin de la famille Wayne et de la cité elle-même reposent sur vos choix. Que ferez-vous ? Jusqu'où irez-vous ? Quel masque porterez-vous ?
En outre, Telltale a réussi à sortir un patch pour la version Steam du jeu. Aucune note de patch n'ont encore été annoncées. Toutefois, les correctifs concernent des options de paramétrage, des améliorations de performance et le support pour différentes configurations de PC.
Bien que « City of Light » soit le dernier épisode du jeu, il n'est cependant pas le dernier que nous verrons dans la série Batman, puisque Telltale a précisé qu'il ne s'agit que du « final de la saison ».
Si vous voulez acheter la totalité du jeu, il est disponible sur Steam pour 25€. Le jeu complet inclut les 5 épisodes : Realm of Shadows, Children of Arkham, New World Order, Guardian of Gotham, et City of Lights. Vous pouvez aussi consulter notre service de prix pour obtenir le meilleur tarif pour le jeu.