Tour des critiques de Total War Saga Thrones of Britannia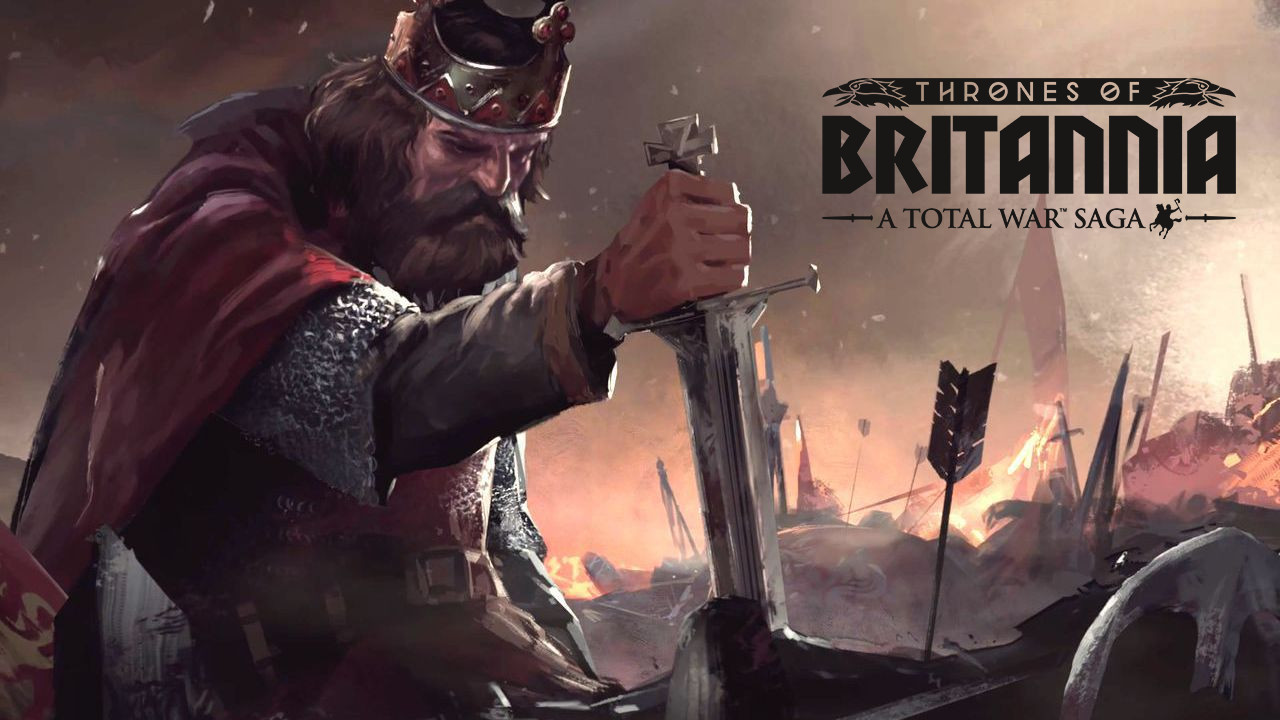 Total War Saga Thrones of Britannia marque la première fois que la franchise publie un sous-produit. Il est important de noter que c'est une première pour une série planifiée, on en attend donc beaucoup. Il est vrai que certaines des meilleures campagnes de l'histoire du jeu sont celles qui se concentrent sur un moment et un lieu précis, et c'est ce sur quoi les développeurs s'appuient ici. Mais peuvent-ils reproduire ces expériences mémorables propres à une série ? Eh bien, voici ce que les critiques ont à dire pour leur première tentative:
---
LA REVUE DES CRITIQUES DE TOTAL WAR SAGA THRONES OF BRITANNIA
---
IGN – 7.7/10
« Le premier jeu Total War Saga essaie beaucoup de choses nouvelles, réussissant environ la moitié d'entre elles. Il améliore quelques domaines historiques avec lesquels les jeux Total War ont eu des difficultés, mais en même temps retombe dans de mauvaises vieilles habitudes que d'autres jeux de la série avaient pu surmonter. »
– TJ Hafer
---
« Thrones of Britannia est une expérience passionnante malgré les coupes dans les volets essentiels de la série Total War… Mais cela a donné à Creative Assembly latitude pour se focaliser sur l'amélioration des morceaux de l'expérience stratégique qui ne sont pas aussi impénétrables aux nouveaux arrivants, et pour permettre à la série de revenir à certaines des parties préférés des précédents jeux historiques pour équilibrer sa nouvelle forme simplifiée. »
– Ginny Woo
---
« Il tente de condenser l'expérience de Total War, en jetant tout le monde dans le conflit et en augmentant le rythme, mais il ne fait pas grand-chose pour mettre un terme aux pauses significatives qui peuvent survenir en milieu et en fin de jeu. En effet, alors que les événements et une carte animée en font d'abord l'un des jeux les plus captivants de la série, il peut soudainement devenir l'un des plus ennuyeux une fois que certains éléments ont été mis hors service. »
– Fraser Brown
---
« Total War Saga : Thrones of Britannia vise à concentrer la série Total War. Au lieu d'un grand pan de l'histoire à explorer, elle se déroule sur quelques décennies précises, avec une carte beaucoup plus petite. À la fin de la journée cependant, vous devez toujours apprécier le jeu de stratégie en temps réel pour la série Total War. Si vous y arrivez, Thrones of Britannia est une expérience qui essaie de ne pas absorber tout votre temps et votre énergie. »
– Mike Williams
---
« Créer un Total War plus organisé et accessible est une idée parfaitement justifiée mais en fin de compte Thrones Of Britannia perd plus qu'il ne gagne avec le changement d'échelle. Les batailles en temps réel sont toujours aussi divertissantes, mais les manœuvres au niveau stratégique souffrent trop d'une simplification excessive. »
– GameCentral
---
« Même pour quelqu'un qui aime Total War, je ne savais pas si je passais du bon temps pendant les premières heures… Pourtant, Thrones of Britannia conserve tous les atouts classiques pour vous donner des frissons. Un tour de plus devient une heure de plus. Une heure de plus devient fade, où sont passées les premières heures du début ? »
– Stuart Andrews
---
« Thrones of Britannia est un jeu de petites victoires – les touches les plus fines sont ce qui le fait briller, mais les grands coups ne différent pas de ce que vous avez joué auparavant. Il y aura des moments d'excitation et d'émerveillement, suivis de périodes d'ennui ou de gameplay mécanique stérile. »
– Joe Robinson
---
« L'objectif plus détaillé de cette nouvelle série dérivée de la Saga fonctionne très bien, et l'accent mis sur la progression des personnages insuffle une nouvelle vie dans la stratégie à la moitié de la campagne. CA a fait un excellent travail en ajoutant plus de personnalité à la partie du jeu en tour par tour, et l'examen plus approfondi de cette période particulière de l'histoire leur a permis de la rendre plus vivante. »
– Mike Holmes
---
Voilà, tout est là. Il semble que Total War Saga Thrones of Britannia ait choisi une partie attirante de l'histoire, et que sa mise au point plus précise rende hommage au titre. Quelques critiques ne sont toutefois pas convaincus par certains des choix faits en termes de gameplay, mais ils l'ont en définitive qualifié comme étant un ajout intéressant à la franchise.
Vous prévoyez de vous procurer le jeu ? Assurez-vous de vérifier les meilleures offres ici même sur GOcléCD.