Children of Morta présente la famille Bergson dans une nouvelle bande-annonce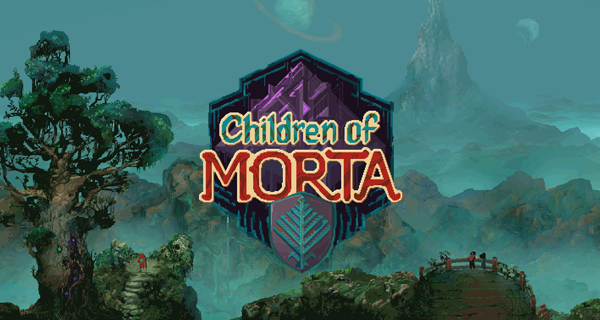 Le Roguelike/RPG Children of Morta de 11Bit Studios sera lancé ce mois-ci pour les consoles, mais avant tout, le développeur Dead Mage voudrait nous faire connaître la famille Bergson.
---
---
Une bande-annonce sur le personnage de Children of Morta nous présente la famille qui, en ces temps difficiles, est forcée de devenir des héros. Le narrateur nous dit qui est chaque personnage et quels sont ses traits particuliers. Par l'intermédiaire du narrateur, apprenons à connaître :
Jean – une force sur laquelle on peut compter
Lucy – qui enflamme le monde
Joey – un géant puissant mais doux
Kevin – en union avec les ombres
Mark – agile comme une rivière
Linda – celle qui ne rate jamais
A travers le jeu, les joueurs peuvent prendre le controle des membres de la famille Bergson afin de combattre les ennemis qui menacent le Mont Morta.
Regardez la bande-annonce de l'aperçu des personnage des « enfants de Morta » ci-dessous :
L'histoire de Children of Morta se déroule dans la terre autrefois paisible du Mont Morta. La corruption a proliféré dans le pays et a répandu la misère dans toute la région. Le gameplay offre des donjons générés ainsi qu'un système de combat de type hack-and-slash.
Choisissez parmi John, Lucy, Joey, Kevin, Mark et Linda adapté à votre style de jeu. Fabriquez de nouveaux objets pour eux et aidez-les dans leur voyage pour sauver le Mont Morta.
Children of Morta est déjà disponible sur PC via Steam et sera lancé le 15 octobre 2019 pour PlayStation 4, Xbox One et Nintendo Switch.