Borderlands 3 le lancement de la vapeur est enfin arrivé en deux semaines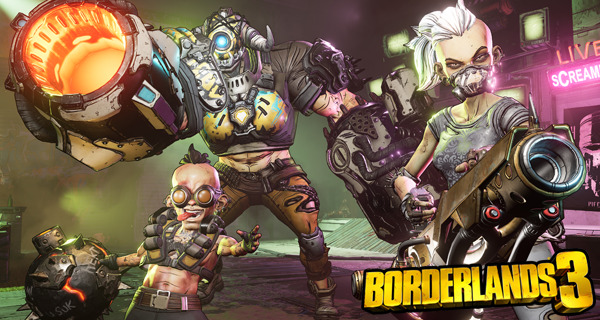 Ceux qui attendent le lancement du Borderlands 3 Steam, vous n'avez plus que quelques semaines à attendre avant qu'il n'arrive. Le jeu a été lancé sur la boutique Epic Games Store le 13 septembre 2019, et il est prévu de le lancer sur Steam six mois plus tard.
---
---
Il est indéniable que le jeu s'est assez bien vendu sur la boutique Epic Games Store, avec plus de 8 millions d'exemplaires vendus à la fin de l'année 2019. Les développeurs espèrent toucher plus de joueurs avec le lancement du jeu sur Steam. Gearbox a également annoncé que le crossplay entre les versions Steam et Epic sera disponible lors du lancement du jeu. Ils prévoient également de proposer des fonctionnalités multiplateformes comme l'envoi d'armes à travers les plateformes prochainement.
Avec l'annonce du lancement de Steam vient la deuxième extension de Borderlands 3 appelée Guns, Love, and Tentacles : Le mariage de Wainwright et Hammerlock. Vous êtes invités au mariage de Sir Alistair Hammerlock et de Wainwright Jakobs. Certains organisateurs de mariage se présentent et causent des problèmes et ce sera à vous de les aider. Gaige sera de retour dans cette extension avec son compagnon robotique Deathtrap.
Si vous souhaitez voir ce que comprend la feuille de route du contenu de printemps de Borderlands 3, vous pouvez le consulter ci-dessous :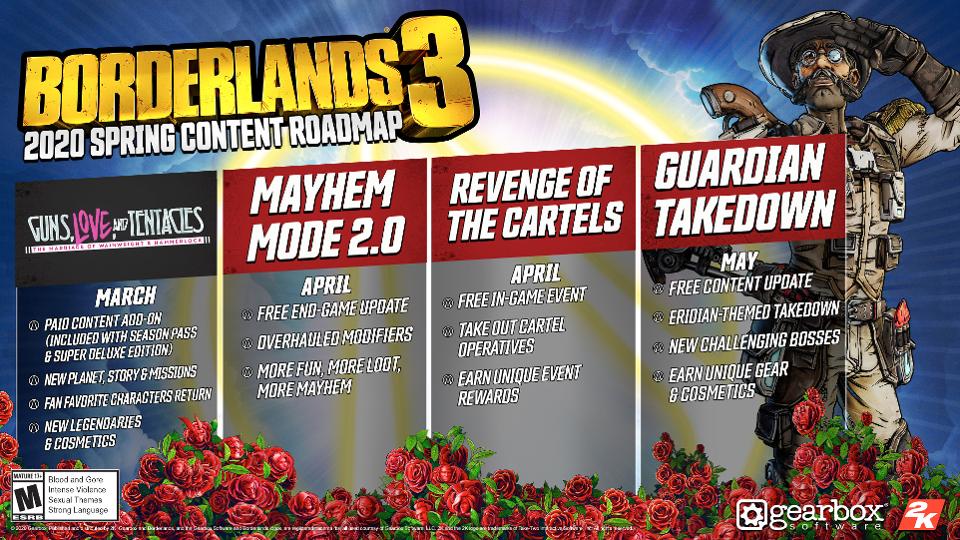 Borderlands 3 est lancé sur Steam le 13 mars 2020, le jeu est déjà disponible sur PlayStation 4 et Xbox One. Les armes, l'amour et les tentacules : The Marriage of Wainwright et l'extension Hammerlock sortiront un peu plus tard, le 26 mars 2020.