Borderlands 3 Gold Weapon Skins disponibles gratuitement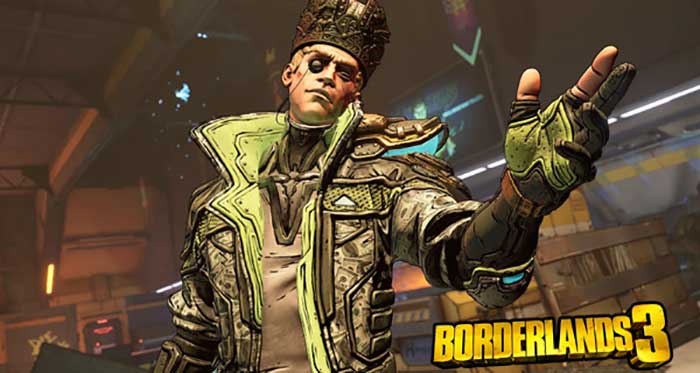 En achetant Borderlands 3 on Steam avant la fin du mois de mars, vous obtenez gratuitement Gold Weapon Skins Pack. Vous pourrez accéder à ces peaux et bibelots puis les appliquer sur toutes les armes du jeu. De plus, vous devez avoir le jeu installé pour pouvoir utiliser le DLC.
---
---
Borderlands 3 est actuellement disponible sur Steam avec une réduction de 50 %, au cas où vous auriez besoin d'une incitation supplémentaire pour effectuer l'achat. Cependant, gardez à l'esprit que la réduction n'est offerte que pour une durée limitée, tout comme le Gold Weapon Skins Pack.
Jusqu'à récemment, Borderlands 3 était exclusivement proposé sur la boutique de jeux épiques où la grande majorité des joueurs ont déjà acheté des copies. Si vous faites partie de ceux qui achètent pour la première fois sur Steam, vous pourrez toujours jouer avec vos amis qui ont acheté sur la boutique Epic Games Store car le cross-play est pris en charge sur les deux versions PC.
Attention Steam players: the Gold Weapon Skins Pack for #Borderlands3 is free now through April 1 — make sure to redeem it before then! Get it here: https://t.co/9mnBdvqCca pic.twitter.com/xZD1d51Iu0

— Borderlands 3 (@Borderlands) March 16, 2020
Pour ceux qui ne le savent pas encore, Borderlands 3 est un jeu de butin et de tir qui a été développé par Gearbox Software. Dans le jeu, vous traversez de nouveaux mondes en envoyant des ennemis comme l'un des quatre tout nouveaux chasseurs de coffres. Ces chasseurs de coffres sont dotés d'arbres de compétences, de capacités et de personnalisation qui vous permettront de les rendre uniques. De plus, les ennemis que vous tuez laissent un butin, ce qui est un moyen efficace d'acquérir des armes améliorées pour renforcer votre arsenal.
Comme indiqué, le jeu propose un mode multijoueur coopératif, mais vous pouvez aussi jouer en solo si vous le souhaitez. Gearbox Software vous invite à profiter des promotions tant que l'offre est valable. Ensuite, vous pourrez prouver que vous avez le courage de sauver votre maison des chefs de secte les plus impitoyables de la galaxie.
Borderlands 3 est disponible pour PC, PlayStation 4, Xbox One et Stadia.