Borderlands 3 – Le Cross Play disponible entre Steam et Epic Games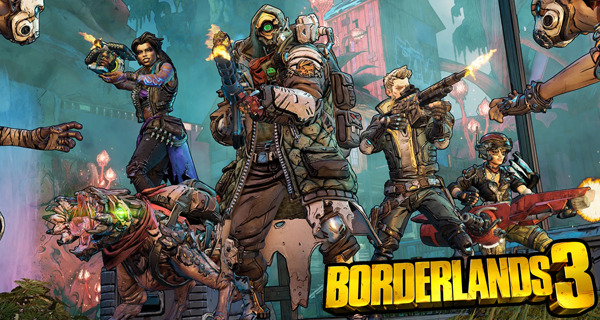 Le cross play sur Borderlands 3 entre Steam et Epic Games est maintenant activé
---
Après une sortie exclusive sur Epic Games le 13 septembre 2019, Borderlands 3 a finalement été lancé sur Steam le 13 mars 2020. Le cross-play entre l'Epic Store et Steam a aussitôt été activé.
---
---
Pour que vous ne manquiez aucun contenu, la version Steam inclut toutes les mises à jour et les bonus supplémentaires qui ont été publiés pour le jeu depuis son lancement sur l'Epic Games Store.
Afin de maintenir la base de joueurs ensemble, Borderlands 3 a activé le cross-play sur toutes les plateformes PC, ce qui inclut la possibilité d'ajouter des amis à votre liste d'amis et de les rejoindre pour des parties en co-op. On espère que d'autres fonctionnalités seront bientôt ajoutées, comme la possibilité d'envoyer des armes entre les plateformes PC.
L'une des plus grandes plaintes concernant l'exclusivité et les jeux proposés dans différents magasins est la répartition de la base de joueurs. Si davantage de jeux avaient la fonction de cross-play entre les différentes plateformes PC, les joueurs resteraient ensemble. C'est un petit détail, mais il est important si l'on veut que les jeux maintiennent leurs joueurs sur une longue période.
Actuellement, le cross-play entre d'autres plateformes telles que la PlayStation 4, Stadia et Xbox One n'est pas possible, mais on espère que ce sera une possibilité dans un avenir proche.
Pour ceux qui possèdent le Pass de saison, la deuxième extension payante de la campagne, Guns, Love, and Tentacles: The Marriage of Wainwright & Hammerlock, sera disponible le 26 mars 2020.
Pour son lancement sur Steam, nous avons mis les exigences du PC Borderlands 3 en dessous :
Minimum:
Requires a 64-bit processor and operating system
OS: Windows 7/10 (latest service pack)
Processor: AMD FX-8350 or Intel i5-3570
Memory: 6 GB RAM
Graphics: AMD Radeon™ HD 7970 or NVIDIA GeForce GTX 680 2 GB
DirectX: Version 11
Storage: 75 GB available space
Sound Card: DirectX Compatible
Recommandé:
Requires a 64-bit processor and operating system
OS: Windows 7/10 (latest service pack)
Processor: AMD Ryzen™ 5 2600 (Intel i7-4770)
Memory: 16 GB RAM
Graphics: AMD Radeon™ RX 590 or NVIDIA GeForce GTX 1060 6GB
DirectX: Version 12
Storage: 75 GB available space
Sound Card: DirectX Compatible