Bande-annonce de présentation des personnages de Shiness The Lightning Kingdom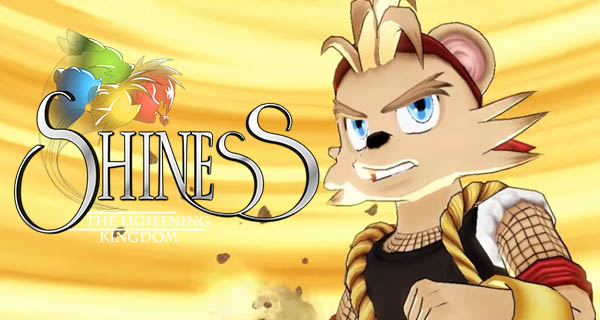 Regardez le trailer des personnages de Shiness The Lightning Kingdom!
Faites connaissance avec les personnages de Shiness The Lightning Kingdom dans la nouvelle bande-annonce de Focus Home Entertainment et Enigami. L'équipe est constituée de cinq personnages adorables nommés Chado, Poky, Rosalya, Askel et Kayenne.
---
---
Chacun d'eux peut être contrôlé directement par le joueur. Ils possèdent aussi de puissants pouvoirs magiques et des Hyper Combos explosifs.
Voici les cinq courageux personnages ainsi que leurs style de jeu et personnalité comme décrits dans le post officiel du jeu.
Chado – Ce jeune Waki téméraire rêve de voyager loin au-delà de sa ville natale de Kimpao. Poky – Un fidèle ami de Chado, il a un incroyable talent pour l'ingénierie qui compense son manque de courage. Rosalya – Timide mais dévouée au groupe, Rosalya a une puissante relation au temps et est constamment à la recherche d'une mystérieuse vérité. Askel – Un formidable jeune mercenaire, l'énigmatique Askel a déjà une réputation étendue dans Mahera. Kayenne – Un leader né solide, Kayenne reste calme dans toutes les situations difficiles.
Regardez la vidéo ici :
Alors que pensez-vous des personnages du jeu ? Dites-nous le dans les commentaires plus bas.
Shiness : The Lightning Kingdom doit sortir le 18 avril 2017 sur PC, PlayStation 4 et Xbox One.