2 Batmobiles dans Rocket League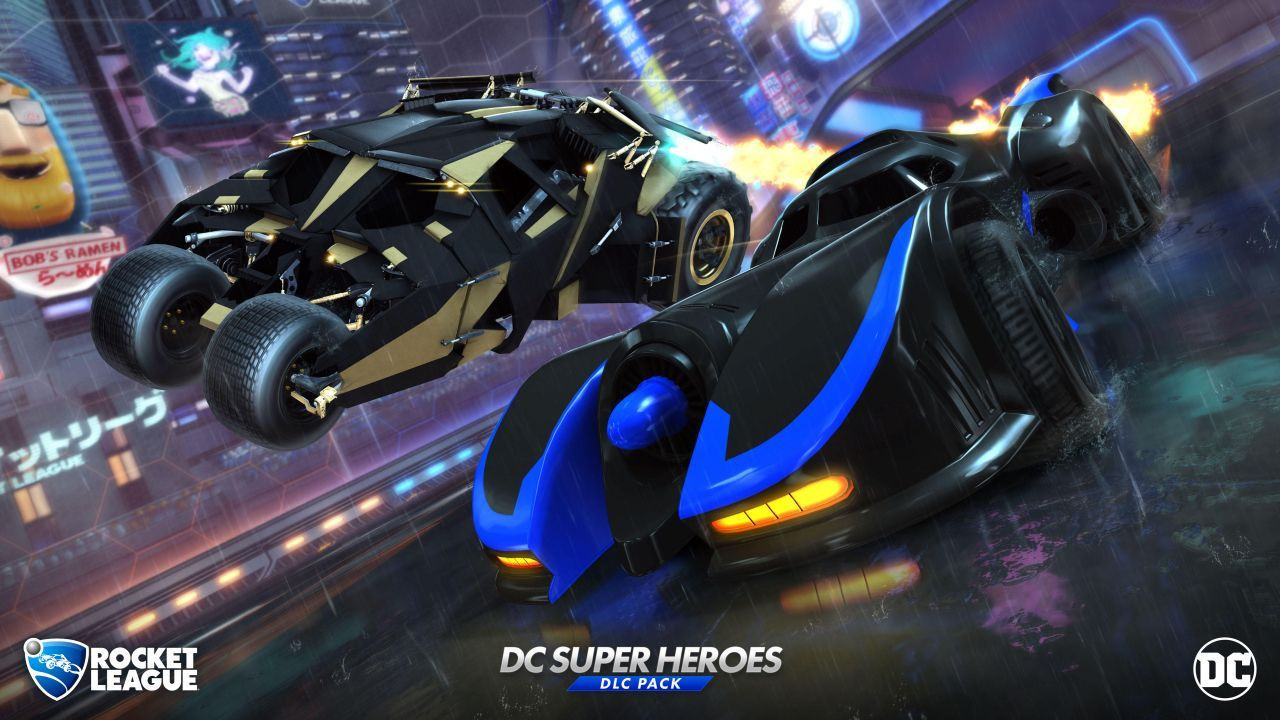 Si vous êtes à la fois un fan de football acrobatique avec des véhicules et du Caped Crusader de Gotham, vous apprécierez à coup sûr cette nouvelle. Psyonix a annoncé que Rocket League aura un Pack DLC de Super Héros DC qui apportera non pas une, mais deux Batmobiles dans l'arène.
---
Les joueurs auront la Batmobile blindée figurant dans le film The Dark Knight Rises, ainsi que la version issue du Batman de 1989 de Tim Burton qui mettait en vedette Michael Keaton dans le rôle principal. En fait, celles-ci sont certainement deux des meilleures Batmobiles qu'ils auraient pu choisir pour le DLC.
Vous pouvez regarder la bande-annonce du DLC ci-dessous :
Le Pack DLC s'accompagne aussi de plus de 20 items de customisation incluant une gamme de roues, de calques et de bannières basée sur les plus populaires super-héros de DC, comprenant Batman, Superman, the Flash, et Wonder Woman.
Le Pack DLC de Super Héros DC doit arriver le 5 mars sur toutes les plateformes du jeu.
---